L82 Turbo - The Corvette That Never Was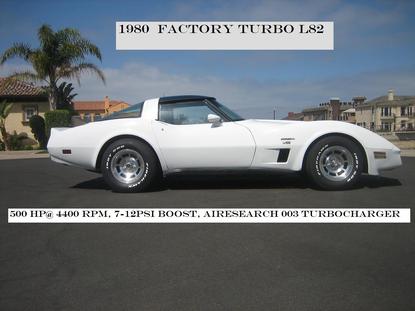 This rare 1980 Factory turbocharged L82 Corvette is a collector's dream. There were only a handful of these special cars made at the Tech Center. The photo gallery and history provide more detail and insight about this remarkable vehicle.
Abraham Rodriguez featured the car in an August 2010 article, "Mecum at Monterey 2010: Prototype Mania".
The car is on display at the National Corvette Museum in the Skydome, along with other rare vehicles in the Corvette Hall of Fame. The photo gallery at the Skydome taken by the museum staff.